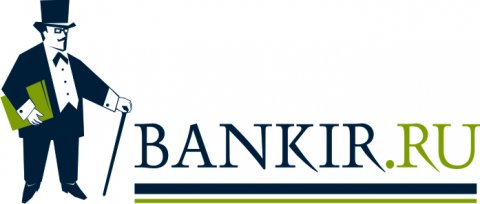 Bankir.Ru is a resource about banks and Russian financial market, intended for bankers, specialists, financial analysts, researchers, customers and everyone interested in banking. This is a single professional banking portal in Russian Internet which has a 10-year history. The resource is a leading supplier of economic and financial information. For the moment Bankir.Ru is one on the most visited business portals in Russia.

The main direction in the work of Bankir.Ru is active participation in development of banking business in Russia, improving the quality and widening the range of financial services for the customers of Russian banks. We believe that the Russia's banking system have to and is able to be competitive regarding the leading world financial systems. Our goal consists in promoting and developing of banking in Russia, improving professional skills of banking personnel, informational transparency of domestic financial market.

Any visitor of Bankir.Ru will find the answer to any question of his interest regarding banking and other topics; will get to know the latest news in economics, analytical materials and interesting people; will learn a lot of new and interesting information about operating financial institutions; will be able to find a new job or select a qualified specialist for a bank.

Banking "News" provides an excellent opportunity to operatively view the current situation in banks, to keep the track of latest events in economics and finances. We accumulate all the relevant and interesting reports of leading news agencies and also unique news of separate banks.
"
Analytics
and Information" includes articles and scientific works in distinct aspects of banking. We welcome the authors to send the articles for publication to the following addresses: redaktor@bankir.ru,
pressa@bankir.ru
Such rubrics as «
Author
s' Columns», «
Personality
», «
Conversation
with Banker» provide a guidance on opinions, estimations and figures of Russian financial market.

In "Espert Club» well-known financiers and analysts appear.

At Forum any questions concerning banking business and also a lot of other interesting topics are discussed. Here the unique banking community is shaped and developed, informal connections between all participants of financial credit activity: bank employees, customers, workers of the controlling organizations, colleagues-bankers from other countries are created and strengthened.

Using "Bank Guide" any visitor can find bank details, news, financial situation, vacancies, services of any bank of interest to him.

«Bank rating» is a unique product necessary for bank credit reliability surveillance.

Personnel Department of Bankir.Ru helps solve problems of qualified staff recruitment and search of vacancies through credit institutions of Moscow and other cities in no time. Data base is permanently renewed.

Editor-in-chief – Yan Art, redaktor@bankir.ru

Editorial staff of BANKIR.RU does not bear responsibility for the opinions and information disclosed in the commentaries to published materials. Opinions of the authors of published materials do not always coincide with editorial staff's judgment. Responsibility for the ratings and information released during the interview for the portal is laid upon interviewee.
Offices:
Moscow, Bolshaya Sukharevskaya square, 16/18, building 1, entrance 3, office 91
Krasnodar, Krasnaya street, 74, office 14
Phones:
(495) 236-71-76
(495) 236-71-76
,
(861) 253-43-61
(861) 253-43-61
.
E-mail: redaktor@bankir.ru
←
Back to Event